---
Dress Code
Dress code je zcela dobrovolný, nikoho nutit nehodláme, ale máte příležitost se sladit s nevěstou a ženichem, nechat se vyfotit v zámecké zahradě a večer zazářit na parketu se stylem!
Za téma jsme si zvolili swingová 30.-50. léta. a rádi bychom Vás viděli kloboucích, kšandách a sukních!
Tedy, pro inspiraci:
Dámy
šaty/halenka a široká (nebo i úzká) sukně s vysokým pasem, prodávají se v mnoha variantách a upotřebíte i jako letní šaty na běžné nošení.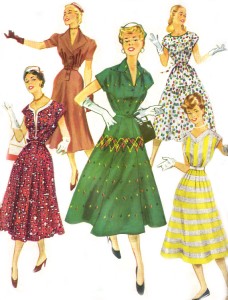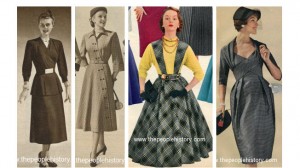 Super doplňky jsou k nim rukavičky, kloboučky, fascinátory, rudá rtěnka atp.
Ruku na srdce, která holka takhle nikdy nechtěla vypadat?
Plus, je to skvělá omluva pro pořízení nových šatů! :)
Můžu doporučit obchody:
Retro Girl (mají i půjčovnu)
Lindy Bop Vintage šaty z Londýna
Určitě se ale najde i spousta kousků v běžných obchodech, protože se většina prvků začíná znovu nosit.
Pánové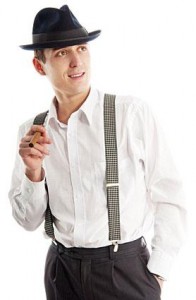 To mají o dost jednodušší (jako vždy). Stačí k běžnému obleku přidat doplňky jako např. vestička, kšandy, klobouk, motýlek/kravata.